Yohn Engineering is a Civil Engineering firm located in Montgomery County, Pennsylvania specializing in obtaining site permits and land development approval as well as stormwater management design for Residential, Commercial, and Institutional projects of any size.
We have a range of experience from providing a small permit plan set for a homeowner to a full land development plan set for a large developer. We can adapt to any project size and provide the same level of service regardless. We are a young company with energetic employees willing to burn the midnight oil in order to meet deadlines.
---
Christopher C. Yohn, P.E., CPESC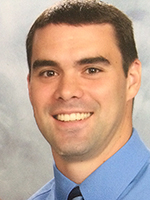 Yohn Engineering, LLC was formed in September of 2014 by Christopher C. Yohn, P.E., CPESC. Chris graduated from Villanova University with a Bachelor's Degree in Civil Engineering and a minor in General Business. During college Chris interned for a local company named Momenee and Associates, Inc. and upon graduating he was hired full time. After thirteen years of progressive experience Chris decided it was time to start his own firm. He has experienced excellent growth through the first few years and is looking to make Yohn Engineering one of the most respected civil engineering companies in Southeastern Pennsylvania. Chris is a Professional Engineer and a Certified Professional in Erosion and Sedimentation Control.
 Charities / Volunteer Activities
Riverbend Environmental Education Center – Property Committee (2013-Present)
Spring Valley YMCA – Advisory Board (2015-2018)
Spring Ford Youth Basketball – Commissioner (2015-2017) – Rec Director (2017-Present)
Upper Providence Township – Zoning Hearing Board Alternate (2017-Present)
---
James R. Musselman, P.E.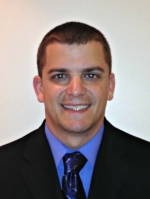 Jim graduated from Drexel University with a Bachelor's Degree in Civil Engineering. Jim started his career as a draftsman in 2005, became a staff engineer after graduating, and spent two years as an applications engeer at ImaginIT Technologies to teach Autocad to engineers all over the United States. In 2016 Jim joined Yohn Engineering as a staff engineer and is responsible for the many different engineering aspects of projects.